A Chromebook is a different type of laptop. Instead of Windows or Mac OS, Chromebooks run Google's Chrome OS. These machines are designed to be used primarily while connected to the Internet, with most applications and documents living in the cloud.
Google's Chrome browser is a fast, simple, and secure web browser that you can use on any type of computer or laptop. Signing in to Chrome brings your bookmarks, history, and other settings to ALL your computers. It also automatically signs you into all your Google Apps for Education (GAFE) services.
What is the Chrome Web Store?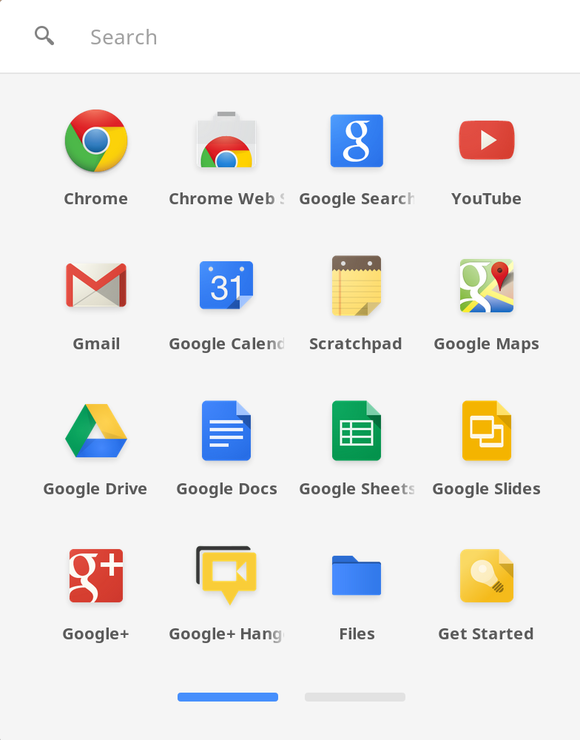 You can find apps, extensions, and browser themes for the Google Chrome browser in the Chrome Web Store. With these additions, you can do more with your Chrome browser or Chromebook.
These are a few of my favorite extensions:

goo.gl URL shortener — This is a Chrome extensions that installs a small icon next to your search bar.  Click on it and it will shorten any long URL into a short one and even provide you with a QR code for the link!

Tech Smith SnagIt – This Chrome extension will allow you to capture a section of your screen or even a video of your screen to save as an image or movie

Favorite Chrome apps to use with students that can be installed directly from the Chrome Web Store
So, if you use the Chrome browser on your laptop, save bookmarks, add extensions and apps – then when you log onto a Chromebook – your browser will look the same!  This makes it super easy for our students and staff to transition back and forth between devices.