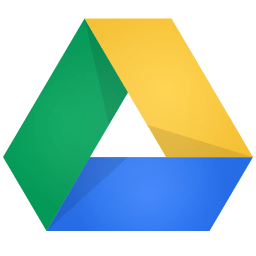 As part of our Google Apps for Education (GAFE) account, the online version of Google Drive http://drive.google.com  is the ultimate cloud storage document sharing solution.  Think of Google Drive like a giant online file cabinet where you are able to upload and keep documents, photos, drawings, recordings, videos, PDFs — almost anything.  Sign in with your email address and then you can quickly invite others to view, download and collaborate on all the files you want — no email attachment needed.  And the best part – we get UNLIMITED STORAGE as part of our GAFE program!
Helpful tips:
Get organized! Organize your Drive folders the same way you do in My Documents.  You can then easily drag documents to Drive and use it as a backup system

Shared folders:  Right click on a folder and invite collaborators to make it a Shared Folder.  Whatever you place in the folder will automatically be shared with collaborators.  You can give them edit or view only rights.

Print to Drive: If you use the Chrome Browser you can "print" documents (save as) directly to Drive.  This saves paper and allows you to easily search for your online documents.

Want to learn more?  Every Wednesday morning join the "Breakfast Club" at 7:15 am in Colette's office in the Media Center if you want 1:1 help with GAFE, databases, or any tech situation.  Just drop by!